A Russian film week will kick off on October 24 at the National Film Center, Hanoi, marking the 92nd anniversary of the Russian October Socialist Revolution.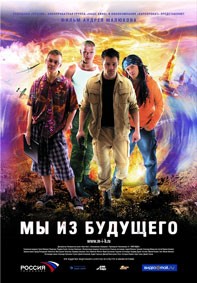 A poster introducing film "We are from the future"
Held by the Russian Ministry of Culture and the Vietnamese Ministry of Culture, Sports and Tourism, the program will run for five days.
The event will introduce award-winning Russian films which have been honored at both Russian and International film festivals.
The week kicks off with a film titled "Star," which tells the story of a Red Army group who sacrificed their lives in Nazi Germany. The movie won the Golden Torch award at the Pyongyang Film Festival in 2002.
Another film, "We are from the future" features fierce battle scenes during the Great Fatherland War and a group of youth who have returned from the future to witness the events. Director A. Malyukov said he was inspired to make the movie because the country's youth needs to know the history of their nation.
The film week will also introduce new Russian movies featuring contemporary society such as "Kuka" and "Spartak and Kalashnikov."
Soviet films were once regularly screened in Vietnam. Audiences were familiar with the Russian movies and several Vietnamese directors considered them classics.
But today, Russian films are rarely seen except on commemorative occasions, replaced instead by Chinese, Korean, and American motion pictures.