Metropole has become a favorite place for Saigonese to taste vegetarian food in full moon day since 2000s till now. The restaurant's chefs always create different dishes for vegetarian buffet each year, aiming to highlight the seasonal variety of dishes.
Metropole - its tradename "Saigon with vegetarian dishes" has been launch for over 15 years and is especialy busy during New Year and the Vu Lan season (the seventh lunar month).
This year, the restaurant launches vegetarian buffet named "Mother", promosing to bring customers back childhood memories with dishes cooked by their mother.
Viet Nam is very rich in vegetables and fruits. It's a healthy source of food that people can have them easily without making too much of an effort to fetch them from a far-away country. 65 vegetarian dishes cooked with clean materials featuring three regions in the country such as mixed noodle, source bean sprouts, frozen meat... will also help customers enjoy healthy food.
Besides, the restaurant want to send out a message to customers about the love and respect their mother on the occasion of the Vu Lan season.
"Saigon with vegetarian dishes" will officialy open on August 2, 2016 (30th July lunar month) and end on September 1 (1st of August lunar month) at 2nd & 4th floor, Metropole Convention & Wedding Center, 216 Ly Chinh Thang Street, District 3, HCMC.
Lunch buffet coupons are sold at Metropole for VND 200,000/pax per adult (from 11:00 to 13:30) and will be VND 280,000/pax for dinner buffet (from 17:30 - 21:00) and VND 120,000 per child. If a person buys 10 coupons, they will receive an additional coupon at no cost.
For more information, call +84 090 921 62 16 or email sales@metropole.com.vn.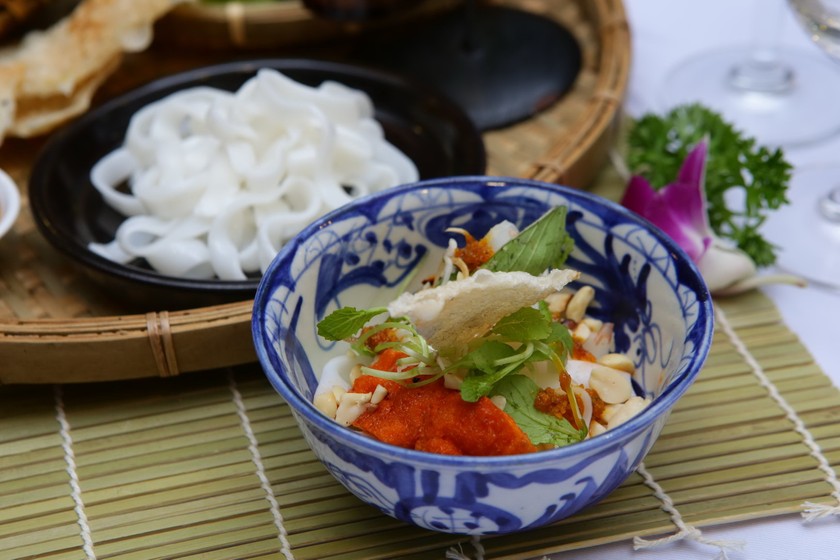 Mixed noodle in the central region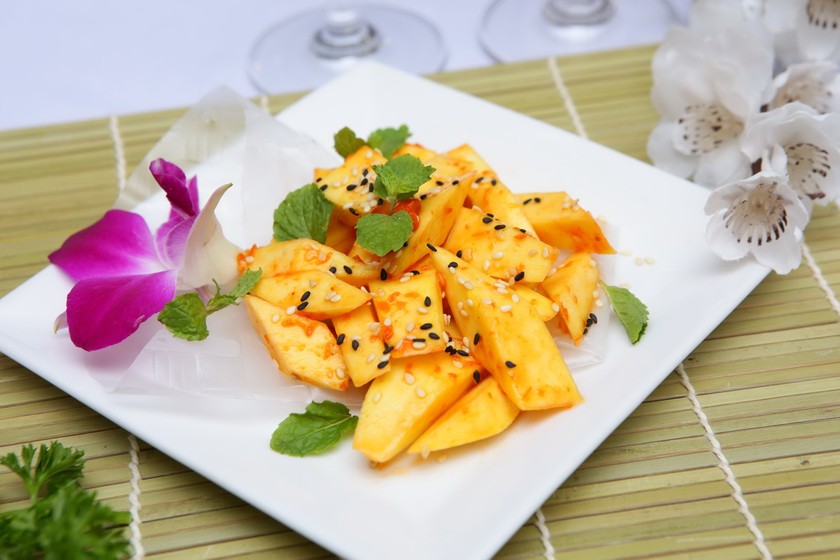 Spicy mango in the southern region