An unknown and underground world of music--comprising of artists who have never been able to be part of the mainstream world of music--has existed in Saigon for a very long time and continues to flourish unheeded and unobstructed.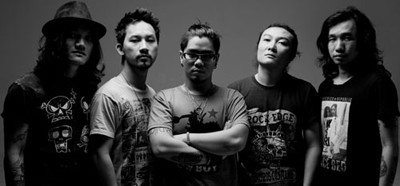 Microwave Band (Photo: rockpassion.vn)
Sagometal is a typical example of the underground music culture of Saigon that has survived for 15 years with undying passion. The band gathers members from every walk of life such as teachers, students, and even stall-vendors. They only have one dream in common--to be on stage and let their passion be heard. Although they sing about peace, love and environment, they struggle to find a place to play their music as a rock band. Sometimes and on occasions, they are invited to perform at Yoko.
Yoko, Acoustic, and RFC are the three bars where underground music is played and patronized in Saigon. They are near to each other; therefore, insiders called them the triangle of underground culture of Saigon.
Yoko has changed hands many times but it always has a great number of customers under any management. Yoko's music offering is varied with rock, blues, and indie genres performed by singers who are rarely mentioned by mass media. It is one of the few places where people have a chance to listen to magnificent guitar sounds by Danh Sinco who used to be a music teacher to many old-time guitarists of the music world in Saigon, or songs like 'Smoke gets in your eyes' performed by Ngoc Thy, or Little Wings with their award-winning song 'Tiec' (Regret) which won the first prize in the Unplugged Competition in 1997.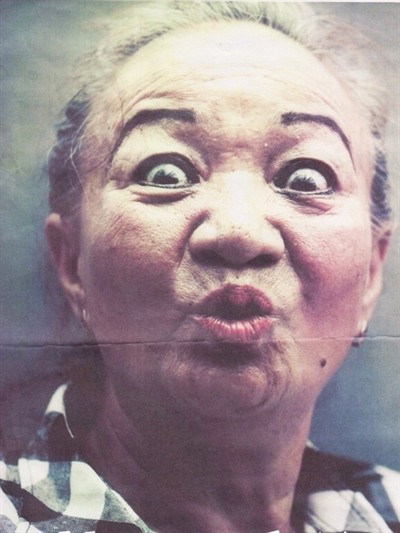 Singer Ngoc Thy (Photo: Quinn Ryan Mattingly)
1997 was the year when several music genres started to develop in Saigon, especially rock with musician Tuan Khanh forming Gio Phuong Nam Band, Le Quang with Da Vang Band, Ngoc Le with Trang Den Band, and Phuong Uyen with Ba Con Meo Band.
At that time, prejudice against rock music was not so heavy so the Ho Chi Minh City Youth Cultural House established a club under the name Rock Fan Club (RFC). The club disbanded after surviving for nearly five years because of many reasons. However, the seeds of rock music sowed in those days did not fade away. They merely withdrew to the underground world and flourished there.
Now, RFC Coffee Shop opens every night and still sees a great number of customers who come to listen to the songs, which are never heard in local music bars, performed by leading rock bands in Saigon like Monocycle, Super Nintendo, Titanium, White Noise, Angry Birds, Destiny, and Microwave.
Microwave is one of the few rock bands that have successfully resurfaced to mainstream from the underground world and is now one of the most popular rock bands in Vietnam. Le Cat Trong Ly also went up after a long time singing at Nep, another underground coffee shop near RFC.
Meanwhile, an underground rock band, Quai Vat Ti Hon (Tiny Monsters) decided not to take this way. The band released an album 'Duong Ve' at the end of 2011 and received good reviews for their work. They were even nominated for the Cong Hien (Devotion) Music Awards so many people reckoned that entering mainstream was within their arm's reach. However, the band has almost disbanded now.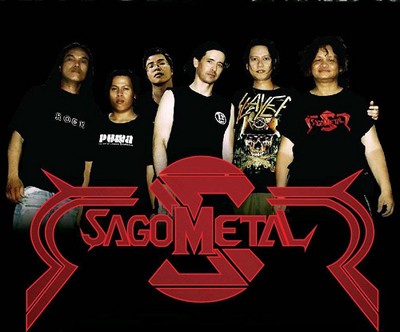 Sagometal Band (Photo: rockpassion.vn)
Quang Minh, the drummer of Quai Vat Ti Hon and owner of Acoustic Bar, a favorite place of underground music connoisseurs where people can enjoy performances of Thao Trang or Ha Okio, said that underground music always has its own fans. Underground culture is present everywhere but the spirit is little different depending on the society and people. In his point of view, underground music has a special attraction. Once people start to love this world--they will love it and stay there for a very long time.
Nguyen Cong Hai, vocalist of Quai Vat Ti Hon Band, said that the quintessential nature of underground culture was loneliness.
'I have never earned a dime from playing my music. My current life is destitute but that does not mean that I will compromise to earn money by another method in the music industry,' Hai said. He did not consider his music as underground music but compared it to light music.
He still feels isolated but is now completely wrapped up in composing music and seeking sources of inspiration. He used to produce many songs that people loved and was even invited to perform his song 'Vo oi anh da sai roi" (Wife-I was wrong) on television program Bai Hat Yeu Thich.
The underground culture in Saigon is colorful, consisting of original and mixed blend of music. Besides rock music, it includes hip-hop and rap as well, but there are not too many outstanding faces.
Rock music is still considered the main artesian spring of underground music culture in Saigon. Recently, COCC Band released album '6 Gio' (Six O'clock), consisting of a series of songs on traffic and living culture. Phan Phuc, vocalist of the band, used to be the vocalist of Heroes in Danger Band which was once popular in RFC. He is now an architect but still crazy about rock music.
Ngoc Thy passed away in April last year, and as she never released any album in her lifetime, the public will never be able to listen to her quaint husky voice. Many people might be surprised to learn that she used to be one of the top singers at nightclubs in Saigon before Liberation. She stopped singing for a long time to take care of her family and just started to sing again after she was well over 60. They say that towards the end of her life, she seemed lonesome and withdrawn.