The ancient coral reef complex called "Cemetery of coral" located in Ly Son Island District was found in January by the Vietnam Institute of Geosciences and Mineral Resources.

The population of paleontological coral reefs covering on an area of around 20,000 sq.meter features ancient corals with a wide variety of colors, shapes and sizes.
The place is a boat basin where local fishermen dock their ships to avoid the storm, said the chairwoman of the People's Committee of Ly Son district Pham Thi Huong.
Scientists and experts have called for urgent action to preserve the "Cemetery of coral" and prevent them being destroyed by human activities and overloaded with tourism and construction.

A block of fossilised coral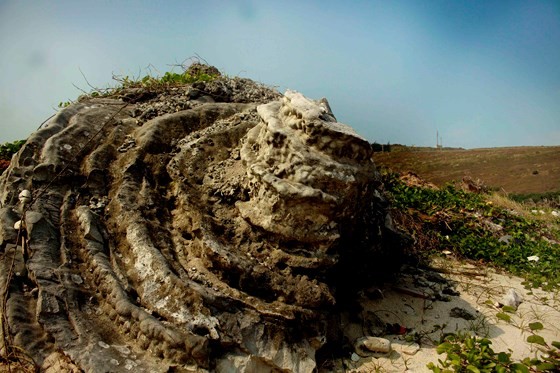 A rose-shaped piece of coral