Singer Ho Quynh Huong has been named Asia's Sexiest Vegetarian Woman of 2013 by the People for Ethical Treatment of Animals (PETA) Asia-Pacific.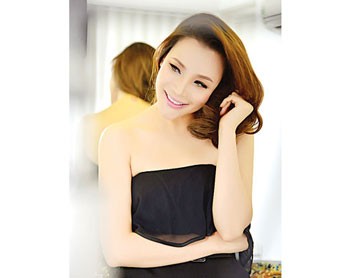 Singer Ho Quynh Huong
The month-long competition was launched via www.petaasiapacific.com and ended on June 20. Tens of thousands of people accessed the organization website to vote for suitable candidates.
Local artists including actress Viet Trinh, singer Vo Ha Tram, the first runner-up of Miss Vietnam Ethnic 2010 Truong Thi May, MC Thanh Bach and international stars such as actresses Natalie Portman and Anne Hathaway, singers Carrie Underwood and Leona Lewis were also nominated.
Ho Quynh Huong is one of the most famous singers in Vietnam. She has spent about four years following a vegetarian diet.