It can be hard but several Vietnamese singers and groups are trying to find a musical style they can call their own.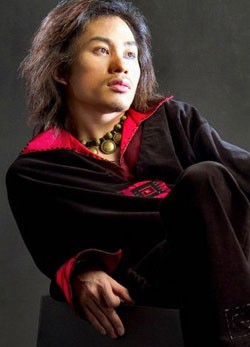 Singer Tung Duong
The popular folk singer Tung Duong, who likes to perform old numbers in a modern way, has just completed an album that he describes as "New Age".
It's called "Nhung o mau khoi lap phuong" and can best be considered as a vehicle for his distinctive voice.
He admits that he made the album to please himself and is unsure how it will go down with his fans and the general public.
Like Duong, expatriate singer Hoa T. Tran has gone out on a limb by recording a mix of soul, jazz, New Age, funk and pop.
Says Tran: "I know my album won't be welcomed much by listeners but I made it for myself and for those of my fans who understand what I'm trying to do."
Another artist, Duc Tuan, followed a dream and went to Canada to record some operatic numbers.
Then there's the ensemble called Nam Dong Ke, who took two years to make the unplugged album "Canh mat troi" with its combination of New Age, pop and instrumental music.
These albums are the product of passion, yet every one of the artists who made them aspires to fame, hopefully by being true to themselves and following their true inclinations. Their wish is to be latter-day pioneers on the road less traveled.