The Goethe Institute in Hanoi and HCMC said six film of Turkish-German director Fatih Akin has been screening in Vietnam from March 18 to April 2.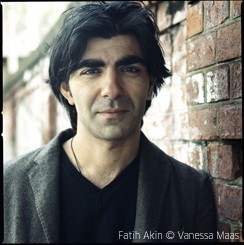 Director, screen writer, actor, movie producer Fatih Akin
The films focus on latest social topics such as immigrant, culture, country and social with Vietnamese and English subtitles.
Fatih Akin is a director, screen writer; actor and movie producer and he became a famous director as his film entitled Head-On was screened in 2004 & received the Golden Bear Award at Berlin Film Festival.
His film "The Edge of Heaven", won also best screenplay award at the 60th Cannes Film Festival.
In HCMC, "Soul Kitchen" film will be screened at Cinebox (212 Ly Chinh Thang Street, District 3) on March 25; Crossing the Bridge: The soul of Istanbul on March 26; The Edge of Heaven on April 1 and the Cut on April 2. Entrance tickets are free of charge & can be received at the Goethe Institute in HCMC.