The month long 'German Film Festival 2011' will be held in six major cities of Vietnam from September 16 to October 17, presenting the latest films from German cinema.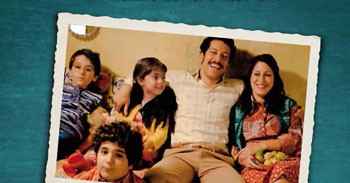 A scene in the film "Almanya – Welcome to Germany"
Some of the films that will be screened during the festival are: Almanya – Welcome to Germany, Pope Joan, The Crocodiles 2, Close to you, Goethe !, Groupies don't stay for breakfast, Autumn gold, Neukölln Unlimited, November child and Run if you can.

German movies made by famous directors and young filmmakers will give Vietnamese audience a chance to enjoy German contemporary cinema and experience Germany, its people and culture.

Films are an impressive medium to portray powerful emotions, current issues on home and identity, extraordinary love and passion, friendship and responsibility.

The films will be screened at the National Cinema Center in Hanoi from September 16-21; 1.5 Cinema in Hai Phong from September 22-25; Le Do Cinema in Da Nang from September 23-28; Center for culture and information in Hue from September 29 to October 3; Thang Long Cinema in Ho Chi Minh City from September 30 to October 5; and Tay Do Theater in Can Tho from October 13-17.