Entries for the 'Sixth International MANGA Awards' will be accepted from April 27, with guidelines for application and entry forms available on the Ministry of Foreign Affairs website: www.manga-award.jp.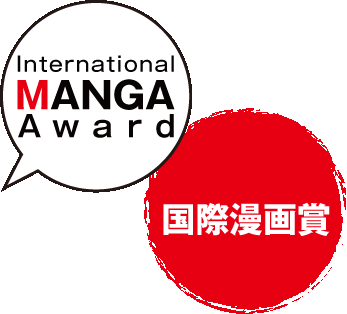 Logo of the sixth International MANGA Awards
The Golden Prize for the Sixth International MANGA Awards will be given to the best MANGA entry and three other distinguished works will receive the Silver Prize. In addition, the Japan Foundation will invite the prize winners to Japan to attend the awards ceremony. They will also meet with other Japanese MANGA artists and visit publishing companies, etc., while in Japan.
Both published and unpublished works are eligible as entries, except works that have already received Manga Awards in the past. Eligible entries must be of 24 or more pages and produced in countries outside of Japan.
 
MANGA works should have been produced within three years of the date of entry. They must be submitted in printed form as per rules. Overseas publishing companies are permitted to apply for the Sixth International MANGA Awards only if they confirm that their MANGA artists have consented to their works being submitted.
Entries must arrive no later than June 15. They should be sent to i). P.O. Box MBE 703, Sixth International MANGA Award Executive Committee, Yanagiya Taiyo Building 1F, 4-3-16 Nihombashi Muromachi, Chuo-ku, Tokyo 103-0022, Japan or ii). Japanese Embassies or the Consulate-General of Japan.
Two copies of works must be submitted and the entry form must be duly filled either in English or Japanese, and attached to the works.
The awards ceremony will be held in Tokyo in January 2013.
The International MANGA Awards were established to share Japanese pop culture and help promote an understanding of Japan. They were created to honour MANGA artists who have contributed to the promotion of MANGA overseas.
This is the sixth such award, the selection of which will be officially decided by the Sixth International MANGA Awards Executive Committee.
Information about the past International MANGA Awards is available on website: www.manga-award.jp