One of the most popular French pianists in the world, Roger Muraro will perform in Vietnam at the Hanoi Opera House on April 23.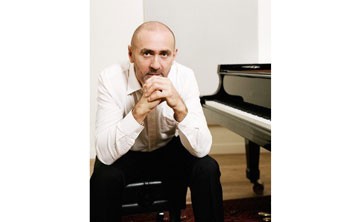 French pianists in the world, Roger Muraro
He will present to music lovers compositions by Fauré, Debussy, Stravinsky, Ravel and works in his album "Berlioz-Liszt" which has just been released in January, celebrating the 200th year anniversary of Liszt's birth.

The pianist has won many international musical contests like Tchaikovski in Moscow and Franz LISZT in Parma, Victoire de la Musique in 2001. Roger Muraro has co partnered with many famous conductors such as Zubin Mehta, Marek Janowski, Myung-Whun Chung, Kent Nagano and David Robertson and performed with prestigious orchestras like Berlin Symphony Orchestra, Vienna Symphony Orchestra, French National Orchestra and the London Philharmonic Orchestra.

His performances have received high appreciation from critics by bringing to audiences beautiful, colorful and impressive music.

He was named 'Music Personality' in 2008.
Ticket at prices VND50, 000 to VND200 000 are available at the Institut Français de Hanoi – L'Espace, 24 Trang Tien, Hanoi.