The Coca-Cola and Samsung Companies will co-organise a music festival at the Phu Tho Stadium in District 11 in Ho Chi Minh City on April 14.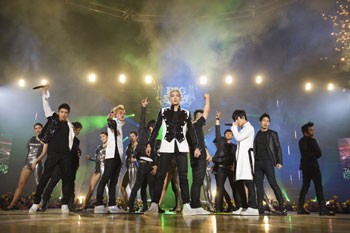 Korean Big Bang
The 'SoundFest' concert will last the whole day and present to music lovers many music genres including rock, hip hop, pop and K-pop performed by the Big Bang from South Korea and Tata Young from Thailand.

Local singers and bands including Buc Tuong, Unlimited, MicroWave, Ha Okio, Thao Trang, Tien Dat, Thanh Bui, SuBoi, Van Mai Huong, Phuong Vy, and Pham Anh Khoa will also join the event.

'SoundFest' will also feature cultural exchanges, costume parties, performance art and adventure games.