Actors from the south, especially Ho Chi Minh City, will not take part in the annual National Young Drama Talent Contest beginning tomorrow in Hai Phong.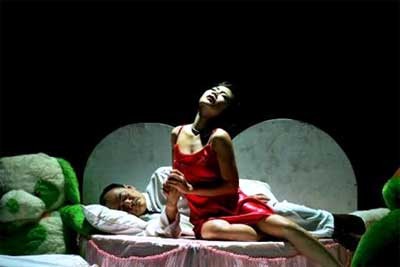 A scene of the play "Tears of a madman" performed by Phu Nhuan Theater's actors in HCMC.
Though the south has by far the more vibrant theater scene, the cost of traveling to the northern city seems to have dissuaded the young artists. "Participants have to bear the cost of transport and staging the plays themselves", they explained.
This year's event has attracted only 36 artists from 12 theaters based in the north, the organization board said.
The event will be organized by the Performing Arts Department of the Ministry of Culture, Information and Tourism, Viet Nam Stage Artist Association, and Hai Phong Department of Culture, Information and Tourism.