An exhibition themed "Space & Life" which is taking place at Idecaf (31 Thai Van Lung, District 1, HCMC) displays 50 art works of 5P club's art members.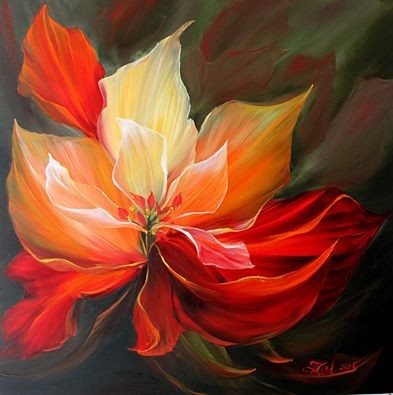 A art work on nature of Tran Thuy Linh artist
This is the 6th exhibition organized by 11 artists in 2015, aiming to introduce to Vietnamese and foreign visitors about Vietnam's natural beauty
11 artists include Nguyen Thi Tam, Co Van Hau, Nguyen Phi Long, Thanh Tam, Duyen Tran, Minh Minh, Yen Truc, Thu Nguyet, Phuong Trang, Nguyen Nhu Khoi and Tran Thuy Linh.
The exhibition lasts till October 13.