Spanish painter Joaquin Capa will give a lecture on the 19th century Spanish master in aquatint works, Francisco de Goya, at the National Library in Ha Noi on November 12.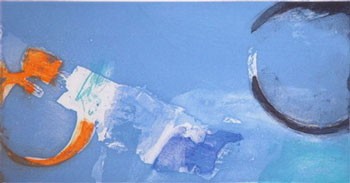 A painting by Joaquin Capa to be displayed at the exhibition
Aquatint is a method of etching that imitates the broad washes of a watercolor.

The painter will introduce techniques and skills that were used in a set of paintings titled The Disasters of War (Los Desastres de la Guerra) by Goya in the 1810s to depict disturbing, often morbid, scenes from the Peninsular War.

The prints were only published in 1863, 35 years after Goya died. Forty six aquatint works by Goya are on display at the Viet Nam Fine Arts Museum in Ha Noi until November 15. The exhibition also features 37 graphic paintings on the theme of war by Vietnamese artists.

Capa will also give a lecture on contemporary art at the Viet Nam Fine Arts Museum on November 17.

An exhibition organized by the Spanish Embassy in Viet Nam and the Viet Nam Fine Arts Museum, featuring Capa's artworks will be held at the museum from November 14 to 28.

Joaquin Capa was born in 1941, graduated from the San Fernando Arts University in Madrid, Spain in 1970. From 1971-1976 he lived in Paris, France and studied color techniques in drawing paintings at Enterprise 17 of W.S. Hayter.
 
He has opened more than 100 personal exhibitions and participated in around 150 joint exhibitions in Spain, France, Italy, the US, India, Japan, Pakistan, Mexico, Germany, Argentina, Holland, Slovenia, Ghana, Canada and Morocco.
Capa also studied courses in Philosophy, Architecture and Sociology. The artist has been awarded the prizes for drawing paintings in Bhopal (India) and Cairo (Egypt).
Joaquin Capa has worked as an instructor at studios in Spain, India, Italy, Pakistan, Morocco, Slovenia, Mexico and Viet Nam.
From his first visit to Viet Nam in 1999, Joaquin Capa and his wife Maria Luisa Sanz, whose personal exhibition was inaugurated in Ha Noi last year, have organized training courses on painting and aquatint in the country.