A special concert called 'Ohlala' featuring local and international singers will be held at Hang Day Stadium in Hanoi on October 12.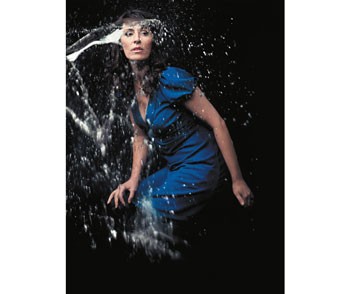 French singer La Grande Sophie
The music show is a top event of the 'France Year in Vietnam' program held by the French Cultural Center-L'Espace and French Embassy in Vietnam.
The music festival will present a mixture of different rhythms from electronic, pop, rock to folk music performed by Vietnamese and French singers namely Thanh Lam, Le Cat Trong Ly, La Grande Sophie, Leila Bounous, Quang & Minh, Viet Vo Da House and electronic rock band Poni Hoax.
La Grande Sophie is known as a talented and charming singer with exquisite pop-rock style. She has won the best album award for her work 'La Place Du Fantome' in Victoires de la Musique 2013 (equivalent to Grammy's of the US).
Whereas Thanh Lam, one of the best-known Vietnamese divas with her passionate vocal, will perform various genres of music from pop, rock to jazz and soul.
In addition, singer and songwriter with a poetic soul Le Cat Trong Ly is expected to touch the audience's heart.
The duo Quang and Minh from Vietnam, and Hamon and Martin from France is an interesting combination of four virtuoso folk musicians with a delicate contemporary folk style.
Viet Vo Da House (HCMC) presents a blended style combining electro music, electric guitar with Vietnamese traditional instruments.
Algerian French singers Leila Bounous will bring to the audience some special electro-rock performances with her strong oriental vocals.
The music festival will end with the performance of Poni Hoax, a vibrant rock band. Their music somehow resembles David Bowie's fascinating tunes.