A special concert to mark the 7th Vietnam Music Day was held at the Ho Chi Minh City Labor Culture Palace.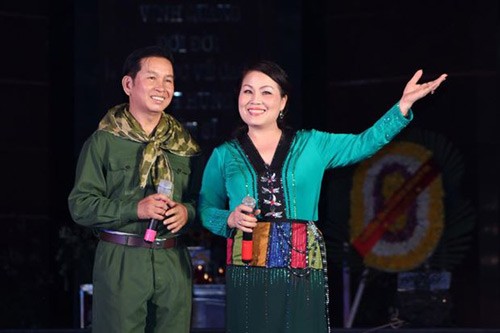 Meritorious artist Quynh Lien (R)
The event was organized by the city's Music Association and HCM City Television with the participation of singers, Huynh Loi, Thuy Duong, Trieu Loc, Hanh Nguyen, Quynh Nhu and others.

Meanwhile the "Bai ca khong quen" (Unforgettable Song) musical show celebrating the music day will take place at the Thanh Da Cultural House in Binh Thanh District on August 31.

Meritorious artists The Hien and Quynh Lien, singers Bich Phuong, Minh Trang, the Anh Duong band and more will perform in the event.

Vietnam Music Day is based on a famous cultural event that happened 50 years ago. On September, 3 1960, then President Ho Chi Minh conducted an orchestra to sing "The song of unity" at a gala night in Hanoi, commemorating the success of the third national Congress of the Vietnam Workers' Party, now the Communist Party of Vietnam.