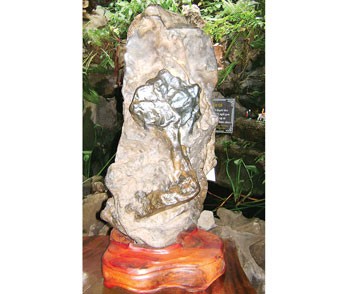 The ornamental stone has a relief map of Viet Nam
A big ornamental stone depicting Viet Nam's map has been discovered by residents of the central coastal province of Phu Yen in the Ba River.

The 70kg stone is 70cm tall, 33cm wide and has a relief map describing the regions in the country.
The stone was sold to Nguyen Dinh Vuong in the province's Song Hinh District for VND1 million.
Vuong has since refused to sell the rare and valuable rock to many collectors around the country who have offered him up to VND100 million.