Kids will be treated with stunning performances of large and colorful kites of various materials and shapes.

Highlight of the event is a performance of four kites which is launched at the same time by artisan Pham Van Tam of the Sao Vang (gloden star) kite club in Binh Tan district. They go up and down in music. It's fun, challenging and a great spectator sport.
The performance takes place from 9 a.m- 5 p.m. in every Sunday.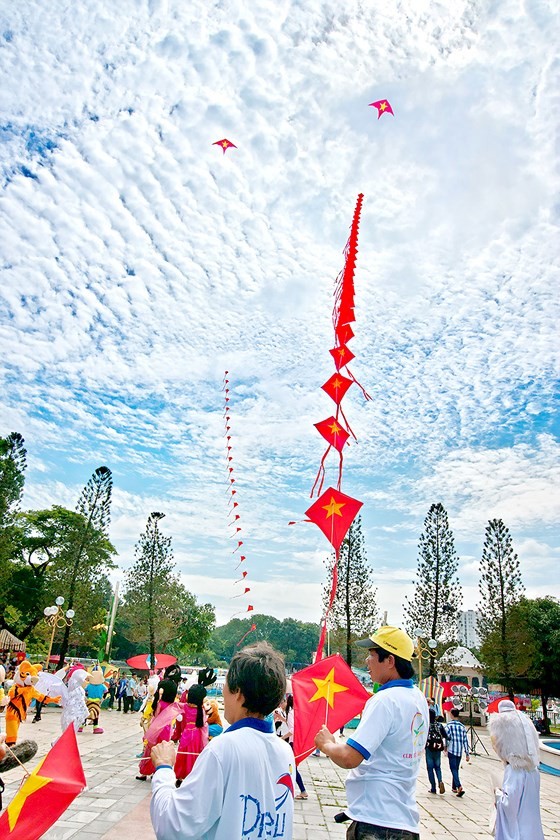 Tags: