Le Xuan Vinh Thuy will represent Vietnam at this year's Mister International pageant in Taiwan in November, the Vietnamese coordinator for the pageant, Venus Fashion, announced on August 4.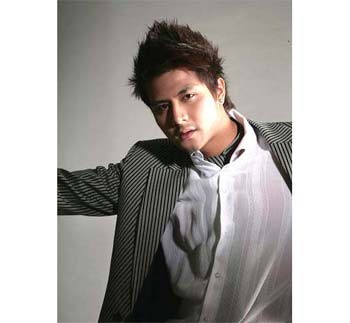 Le Xuan Vinh Thuy will represent Vietnam at the Mister International 2009 pageant in Taiwan in November
The 21-year-old, who finished second at this year's Vietnam Supermodel pageant, will take on 70 contestants from all over the world.  
Despite not winning the Vietnam Supermodel contest, he was chosen by Venus Fashion's director Vu Khac Tiep because of lingering controversy over the result.  
Tiep says: "He has a fit body and a western style. The jury will like that."   
Thuy is now involved a movie titled "Nhat Ky Bach Tuyet" (Snow White's Diary) to be released during early next year and will begin training after he wraps up the film shoot.  
He will get instruction from last year's Mister International Ngo Tien Doan.                       
Doan is all praise for him: "Vinh Thuy is our best choice so far. He is young, energetic, and open-minded."  
Doan is also in the pageant jury.
Mister International was founded in 2006 by Alan Sim of the Mister Singapore Organization and it has since become an annual international search for the world's most attractive man.