The HCM City Orchestra and Ballet is going to serve the first taste of fall via their annual classical music festival, "Giai dieu mua thu" (Autumn's Rhythm), from August 19 to 21.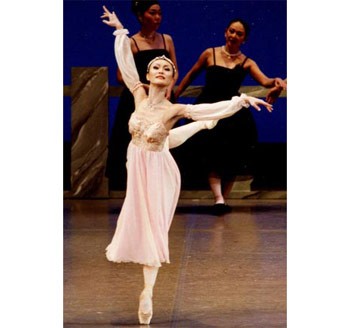 Japanese ballet dancer Hanayo Tokuyama will perform in Vietnam for the first time at the "Autumn's Rhythm" festival (Photo: Courtesy of HBSO)
The fourth festival, held at Saigon Opera House, features performances by some old friends, such as the ballet dancer Hong Chay, soprano Cho Hye Ryong, pianist Van Hung Cuong and conductor Tran Nhat Minh.  
The festival also debuts new artistes, like pianist Nguyen Nhat Quy, violinist Ho Dang Hoi and musicians Nguyen Manh Duy Linh and Vu Viet Anh. 
Recently, the festival confirmed performances by two foreign ballet dancers, namely Hanayo Tokuyama from Japan and Wong Marine Yat-Lam from France.
Some highlighted international include "Les Preludes" by Liszt, "Concerto No.2 in B-flat major, op.82 for piano and orchestra" by Brahms, "Dolce Persiero" from the opera "Semiramide" by Rossini and "Duo Pas de Deux" from "Don Quixote."
Meanwhile, Vietnamese artistes will also contribute some of their works, such as "Tro ve dat me" (Return to Mother's Land) by Nguyen Van Thuong, "Bai ca chim ung" (Hawk's Song) for violin and orchestra by Dam Linh and "Passing-by" for string quartet and "Trio for 3 Clarinets" by Nguyen Manh Duy Linh.