Thai rock band Sweet Mullet is set to introduce their unique sound to Ho Chi Minh City audiences October 18 during a special music gala.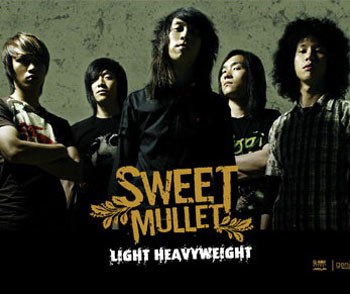 Thai rock group Sweet Mullet will perform October 18 in HCMC
The band comprises five members including vocalist Tao, guitarists Pap and Aun, bass player Tee, and drummer Moo. The group says they're excited about their first collaboration with Vietnamese artists, and especially to be performing in the same genre. 
The concert is part of an ongoing monthly music series called "Bai hat Viet" (Vietnamese Song) which highlights local talent and up-and-coming artists. 
While remaining guarded about some of the concert details, Sweet Mullet promises to take audiences on a roller coaster ride of emotion and sound. The new wave of Thai rock is full of unpredictable beats and rhythms, they add. 
The band debuted with an extended-play demo album, inspired by underground music, in 2003. Later, they signed with major record label Genie Records and released two albums and one single to critical acclaim. 
Concertgoers of the third rock-themed Bai hat Viet (Vietnamese Songs) gala will also be treated to performances by local talent voted as the best of last year. The hits include Mau cua dat (Earth's blood), Dam cuoi chuot (Mice's marriage), Cuop vo (Steal wife), and Mo gio (Lonely tomb). 
Performing the songs are some of the city's leading rock bands including Da Vang (Yellow Skin), Unlimited, Gat Tan Day (Full Ashtray), Ngu cung (Pentatonic) and Prophecy.  
Solo performances by local artists Hai Yen, Luu Huong Giang, Minh Thu, Siu Black and Le Minh will round out the line-up. 
During every Bai hat Viet show, audiences vote for their favorite song performed. Twelve winners from the monthly shows then go on to enter the annual battle for "Song of the year" and "Singer of the year." The series is hosted by Viet Nam Television with support from Indochina Airlines. 
The show begins at 8pm in District 3's Nguyen Du Indoor Stadium.