Artist Thanh Loc will begin his five-city tour tomorrow in HCM City to launch his newly published memoirs.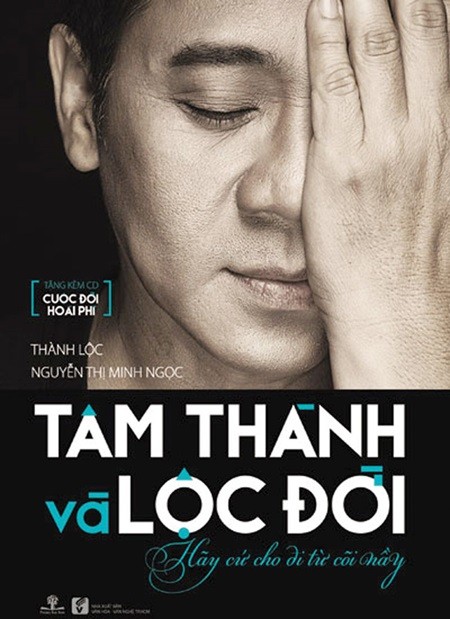 Thanh Loc's memoir Tam Thanh va Loc Doi (Good Heart and Life Achievement) will be launched tomorrow.
Loc will also meet with fans to discuss his book, entitled Tam Thanh va Loc Doi (Good Heart and Life Achievement).
The book is a memoir of his long career as an A-list theatre actor. Loc spent some 45 years on stage in more than 600 roles.
Coming from a family with a long tradition in the art of hat boi in the Cuu Long (Mekong) Delta province of Vinh Long, Loc inherited talents from his farther, stage artist Thanh Ton.
Loc has been popular in a variety of roles, as he became known as the "stage magician" of Viet Nam's stage.
The book was penned by Nguyen Thi Minh Ngoc, who has been Loc's long-time friend and colleague.
"Ngoc wrote several drafts and gave them to me. But I did not like them because they were not my tone," said Loc.
Despite the author knowing Loc well, the two artists spent about six days working together.
"I really thank Ngoc, because she made good use of her busy trip to Viet Nam to listen to my story," Loc said.
About ten years ago, Loc refused several proposals to tell his story because he thought, at that time, he had not had enough experience.
"Now, at the age of 54, I think I need to tell a story about a normal artist who overcame disadvantages to follow his passion for art," Loc told Viet Nam News.
He is a multi-faceted artist with successes in other works, as an MC, film actor, comedian and stage director.
He was also honoured at the 15th Mai Vang (Golden Ochna) Awards for his achievements in theatrical directing in 2013.
This was the 11th time he had received the award, having been presented by the Nguoi Lao Dong (The Labourer) newspaper.
His memoir, Good Heart and Life Achievement, will be launched nationally tomorrow by publisher Phuong Nam Book.
Book discussions will be held at the Bookcafe Phuong Nam chain in HCM City at 2pm tomorrow; in Can Tho City on Saturday; in Nha Trang City on January 31; Hue City on February 7 and in Da Lat City on March 14.
Excerpt from Thanh Loc's memoir
...The first time I saw my father crying was in 1970 when he burst into tears like a child, as if he had lost something precious.
That was the day my half-brother who was the eldest son of my father and his first wife – a Sai Gon non-commissioned army officer – died in battle. It was terrible to see a man like my father unable to control himself. His cry was much more sorrowful than a woman's cry.
I was possibly too small to feel sadness and cry like my father. But I was strongly impacted by his facial features and his agony. I know that it had a great impact on my acting expressions later in my career. It is the man's cry, not a woman's, that can pierce right into the spectators' hearts.
The second time my father cried was at midnight. Everyone else in the house was sleeping, so he could not cry loudly. His moaning was soft, very soft. I sat in a dark corner and I watched my father crying. I wanted to go to him and cry with him. But I could not because I had lost the ability to share my feelings with him for a long time.
That was the day four members in my family had to leave the country destitute because they could not do their work.
In my acting career many years later, I was still haunted by his soft moan. When I played the role of Mr Tu in the drama Da Co Hoai Lang (Night Drum Beats Cause Longing for Absent Husband) it was my father, no one else..