A concert featuring talented young pianists will take place at Ho Chi Minh City Conservatory of Music on February 9.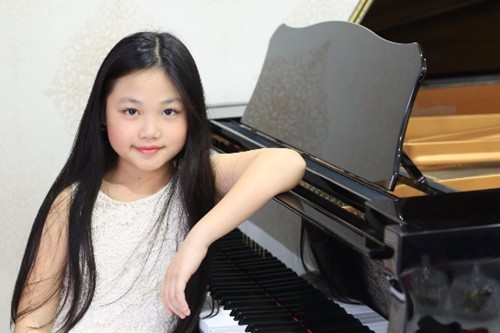 Talented young pianist Quach Hoang Nhi
Participants include winners of local and international music awards, such as Nguyen Hoang Phuong Thy, Nguyen Lan Anh, Quach Hoang Nhi, Bui Vu Nguyet Minh, Ta Quang Vu, Tran Yen Nhi, Vu Thanh Nhat and Nguyen The Cuong Quoc.
They are students of Vietnam National Academy of Music, HCMC Conservatory of Music, Moscow State Conservatory and Central Music School of Moscow Tchaikovsky Conservatory (Russia).
Performers will present to music lovers masterpieces of well-known composers, including Beethoven, Mozart, Chopin, Schubert, Mendelssohn, Ravina, Glinka, Prokofiev, and Rachmaninoff.