Ho Chi Minh City will miss its monthly international teen music series for at least one month as organizers bring the show to Hanoi in late October. The gala concert in the capital is set to include the longest list of performers to date.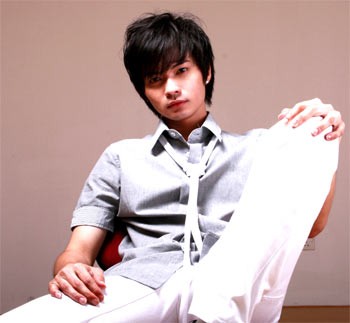 Malaysian teen idol Vinxlim (Photo: Courtesy of Cat Tien Sa Media)
Entitled "Hoi Ngo Bac Nam" (North meets South), the sixth installment of the series will be performed at Giang Vo Exhibition Center on October 31 and will see the participation of several popular singers from across the country including Ho Quynh Huong, Quach An An, and Ngan Khanh to name a few. 
For the first time, singers from both the south and north will collaborate onstage including duet performances by Quang Ha and Quach An An, and Nathan Lee and Quynh Thy.  
The most anticipated performance is one by the "Fantastic Four": Hoang Hai, Quynh Nga, Quang Ha and Luu Huong Giang. The group will cover "Rock Sai Gon" (Saigon's Rock music) by former boyband MTV. 
The sole foreign performer at the concert will be Vinxlim from Malaysia.  
Together with local female singer Luu Huong Giang, Vinxlim will perform the song "As long as you love me", originally recorded by the Backstreet Boys. 
"The language is not a big problem, but the mission is how to deeply touch the soul of every audience member like the world-famous boyband did," Giang said about the upcoming duet.  
Also scheduled to attend are more than 20 popular teen models including Miss Stylish 2009 Phung Thu Thao, Vietnamese representative for VTV Korean Miss Teen 2009 Nguyen Hoai Anh, Miss Talent 2008 Nguyen My Hanh, Miss Friendly 2008 Nguyen Mai Chi, and Miss Audition 2007 Nguyen Huong Ly. 
The show starts at 8.30pm and will be broadcast live on channel HTV9.  
The music series is sponsored by Coca-Cola and hosted by the Ho Chi Minh City Television Station and Cat Tien Sa Media.