Deputy General Director of Furama Resort Da Nang, Nguyen Duc Quynh said Furama launched the 2nd Thailand Cuisine Festival on August 1, aiming to introduce Thailand's traditional dishes to Vietnamese people, international visitors and Thailand people who are living or working in Da Nang.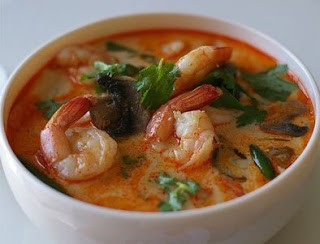 TomYum dish of Thailand
Over 40 Thai dishes including Tom Yam, Somtam, Pad Thai, chili fried meat, fresh fishes…and dozens of various sauces will be cooked and served to visitors during festival.
Following the huge success of Thailand cuisine week and the cultural activities organized last year in Furama, we hope the 2nd Thailand Cuisine Festival will continue to attract as many as local and international visitors, added Mr. Duc Quynh.
The festival will last from August 1 to 7.