The World Heritage Committee will consider the request for the inscription of the Thang Long Royal Citadel on UNESCO's list of World Heritage sites when it convents its 34th session in Brazil from July 25 to August 3.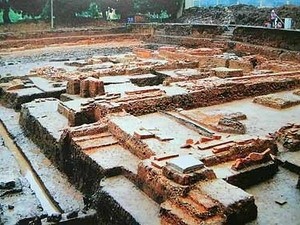 Thang Long Royal Citadel relic
According to a recent press release from UNESCO, at the meeting, 35 members of the World Heritage Convention will submit a list of sites for recognition.
Among 32 newly-submitted sites are six natural, 24 cultural and two natural-cultural heritage sites.
The committee will also evaluate the preservation of 31 recognized world heritage sites which are now in danger of being lost and consider adding new sites to the list.
Currently, the world heritage list comprises 890 sites, of which 689 are recognized for their cultural value, 176 for their natural value and 25 for their natural-cultural value to the world's heritage.