At the solemn ceremony, Ministry of Culture, Sports and Tourism certificated National Historic Relic Site for the palace.
Deputy Head of the Department of Cultural Heritage under the Ministry of Culture, Sports and Tourism Mr. Nong Quoc Thanh, leaders of Quang Nam province and Dien Ban commune, crowded local people attended in the event.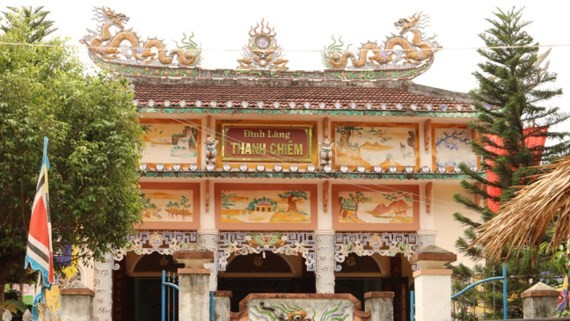 Thanh Chiem Palace

Speaking at the ceremony, Mr. Thanh said that the recognition affirmed role, position and cultural & historic value of the relic; expressed gratitude for the ancestors; and honor value of Quoc ngu (the national language)- the official language of the Vietnamese people.
In 2008, the government palace was recognized by the People's Committee of Quang Nam. In previous years, the local has always paid attention to preserve the historic site.
Thanh Chiem Palace was built in 1602 by Nguyen Hoang, the first of Nguyen lords who ruled the southern provinces of Vietnam between 1558 and 1613.
The ceremony is part of activities of the 2017 Quang Nam Cultural Heritage Festival on June 9- 14.