Female singer Dia Framton will be in Vietnam as a special guest in the semi-final round of the 'The Voice-Vietnam' singing contest, according to the Organizing Board of the show.
During her stay, Framton will take part in a charity program for invalids and infants in Ho Chi Minh City and meet the top eight contestants of 'The Voice-Vietnam', with whom she will sing an English song.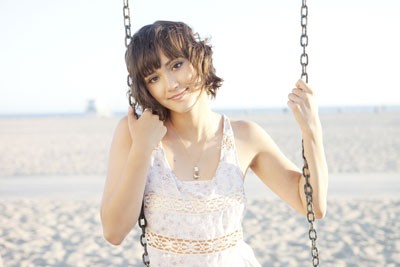 Female singer Dia Framton (Photo: SGGP)
She will be a special guest on the final night of the show, which will take place on Sunday December 30 at Phan Dinh Phung Indoor Stadium in Ho Chi Minh City.
Dia Frampton is very excited to be part of this special performance. She said, "I've learnt that I will be in Vietnam and will be performing in 'The Voice-Vietnam'. I could not believe that a contestant of 'The Voice-USA' would be invited to Vietnam to perform her songs. I am eager to meet the contestants, and visit a beautiful country. Thank you and see you soon."
Dia Frampton is a member of Meg & Dia, a US rock band comprising of her younger sister Meg, and Nicholas Price, Jonathan Snyder and Carlo Gimenez. In 2011 Framton attended a reality talent show of 'The Voice-USA' on NBC television. In the blind audition round she won the hearts of two judges, Blake Shelton and Cee Lo Green. She then decided to join Blake's team and successfully finished second after singing 'Inventing Shadows' in the show's finale.