An exhibition to celebrate the year of the Rooster 2017 and the foundation day of Communist Party of Vietnam (February 3) was kicked off yesterday in Hanoi by the Agency of Art, Photography & Exhibition.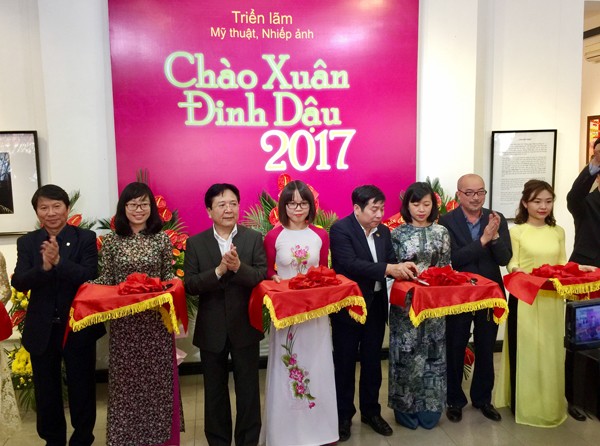 Deputy minister of Culture, Sport & Tourism Vuong Duy Bien cut the ribbon at the opening ceremony
92 works of 29 artists are being displayed at the exhibition bringing an exciting, colorful, happy New Year.
Many well-known artists, photographers such as Vi Kien Thanh, Vu Quoc Khanh, Hoang Minh Duc, Bui Hoa Tien attended the opening ceremony.
The exhibition runs till next week.
An oil painting of Ngo Quang Duong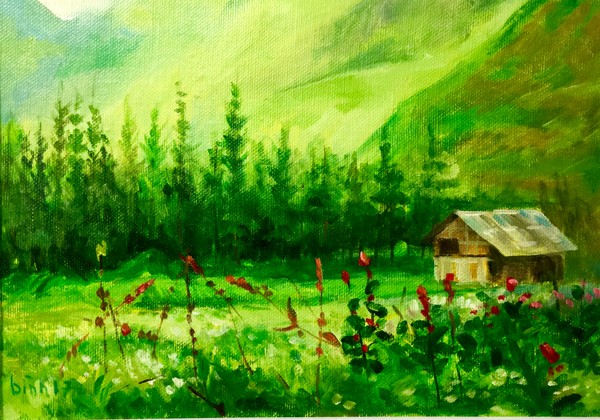 The work named Spring in the central highlands of Do Quoc Binh