Thien Khoi together with Quoc Dat and Thu Uyen amazed audiences with their talent in the final night.

Thien Khoi triumphed over his competitors with his strong voice and exciting dance performance with 61.55 percent of total votes. He can play musical instruments, piano, guitar, ukulele and drum, and compose music. Khoi wishes to become a performing artist, a composer and a producer in the future. Khoi received a cash prize of VND300 million.
The runner-up positions went to Quoc Dat and Thu Uyen. Uyen also got the Audience Choice Award and Award for Best Advance.
Aired on VTV3 Channel four months ago, the Vietnam Idol Kid 2017 attracted thousands of contestants aged from 5 to 13 in the qualifying rounds held in Hanoi, Ho Chi Minh City and Da Nang last March.
Among the jury were singers Isaac, Van Mai Huong and Bich Phuong.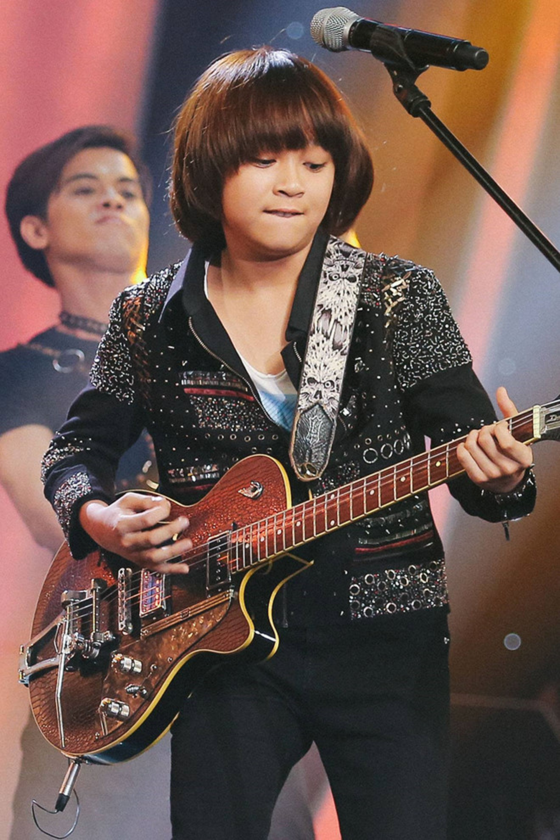 Nguyen Minh Thien Khoi
Quoc Dat
Thu Uyen