Nguyen Ai Chau, who came third and won the "Most Charming Smile" title in Miss Photo Viet Nam 2006, is among the 41 contestants in Taiwan, China vying to become the 2007 Miss Young International.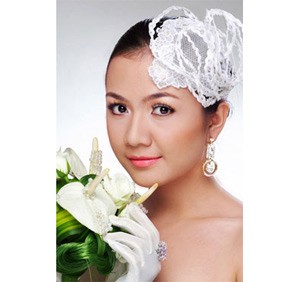 Second runner-up in Miss Photo Viet Nam 2006 Nguyen Ai Chau
The 20-year-old from Ho Chi Minh City is a third-year student of English and Chinese at Van Lang University. She is also the first-ever Vietnamese entrant in Miss Young International.
Her designer, Thuan Viet, has come up with a special ao dai (a traditional Vietnamese outfit) for Chau to wear on stage. She will also don evening dresses designed by Van Thanh Cong.
Chau will auction off the ao dai and hand out paper fans printed with Vietnamese scenes.
To quote the official blurb, the Miss Young International Beauty Pageant is not only a search for and presentation of the most beautiful young women in the world, it also seeks representatives to have a great influence in guiding young people and increase their awareness of the issues about children, poverty and violence against children worldwide.
The event was held every year from 1970 to 1981 and after that in 1983, 2002 and 2006. This year's final will be at the Taipei International Trade Centre on October 27.