They included more than photos, documents, artistic works, publications which honored the late President Ho Chi Minh, the armed forces and people of the province.

Highlights include soldier medals signed by President Ho Chi Minh, granted to Pham Ba Dien and Hoang Nhu Luyen; a portrait of President Ho Chi Minh in lacquer by Nguyen Van Van; the bronze sculpture titled "The independence day" with a portrait of President Ho Chi Minh by Nguyen Thai Quang; bamboo artworks on the beloved leader of the nation by artisan Nguyen Dinh Hung; "Dien Bien soldiers" badges and badges honoring former revolutionary prisoners and others.
Director of the provincial Department of Culture, Sport and Tourism presented certificates of merit to three groups and 12 individuals for their donation of valuable items.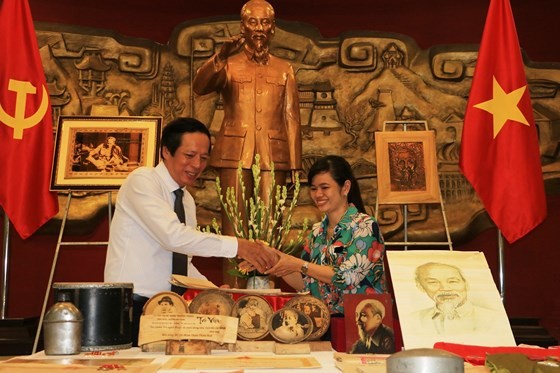 An individual hands over items to representative of the museum.