Ngo Tien Doan, winner of the Manhunt Vietnam beauty contest for men in 2006, will take part in the 2008 Mister International Pageant in Taiwan starting this week.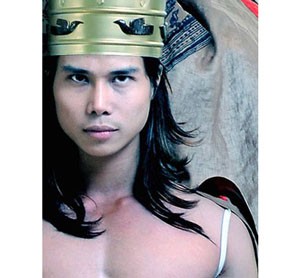 Model Ngo Tien Doan
Tien Doan, a model contracted with Venus Model Company based in Ho Chi Minh City, won the Best Body prize at last year's Manhunt International in Seoul, the Republic of Korea.
In Taiwan, he will take on 60 others in swimwear and evening wear contests and a question-and-answer session for the coveted title of Mister International.
Founded in 2006 the pageant has become an annual international competition attracting contestants from all over the world.