Multi award winning UK folk musician Jim Moray is set to play live concerts in both Hanoi and Ho Chi Minh City alongside local and international performers at the Gala Concert to welcome the 8th UNESCO Congress at 8pm on August 19, the British Council announced Wednesday.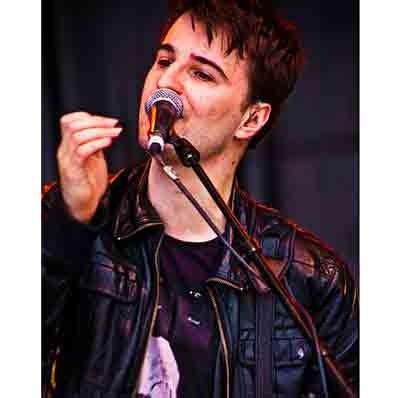 Jim Moray
Famed for bringing a modern twist to ancient folk songs and styling, Moray's musical talent has been recognised with awards from BBC Radio 2 and magazines fRoots and Mojo.
Following the release of his first album Sweet England he was referred to as "the future of British folk" by Billboard magazine.  Since then he has continued to build his name as writer, performer and producer.
The multi-instrumentalist will then play in Ho Chi Minh City at the Hard Rock Café at 8pm on 22 August.  He will appear alongside local favourites Van Mai Huong and Quoc Thien.
The show is organised by British Council Vietnam (www.britishcouncil.org/vietnam ) in partnership with Hard Rock Café and Music Faces Entertainment.
Before the performance in HCMC an award ceremony will take place for the winners of British Council Vietnam's International Young Design Entrepreneurs for 2011-2012.  The competition sponsored by jewellery company PNJ has been supported by the Ministry of Culture, Sports & Tourism.
Free tickets for the HCMC event can be collected at the British Council HCMC at 25 Le Duan, District 1, Ho Chi Minh City.