Renowned composer Hoang Ha passed away at the age of 84 at Le Loi Hospital in the southern province of Ba Ria-Vung Tau on September 4.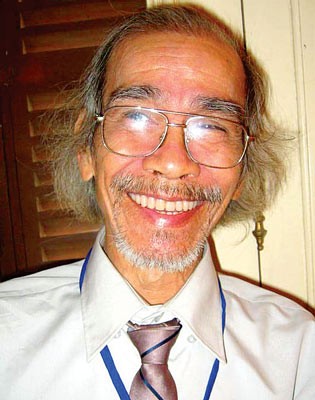 Renowned composer Hoang Ha
Ha, whose given name is Hoang Phi Hong, was born in Hanoi . He composed his first song when he was just 18, and became a member of the Vietnam Musician Association (VMA) in 1957.
After finishing his studies at the Vietnam School of Music in 1962, he began to work for the Radio Voice of Vietnam. In 1985, he moved to Vung Tau City.
The musician has written numerous songs that depict his love of life and love for the country. One of his famous songs is Dat Nuoc Tron Niem Vui (The Nation is Full of the Joys of Reunification), which he composed on April 26, 1975 , four days before the complete liberation of South Vietnam.
He also composed several popular children's songs like Con Meo Ra Bo Song (The Cat Travels on the River Bank) and Hoa La Chao Mua Xuan (Flowers Welcome Spring).
Ha won many top prizes for his compositions, and was awarded the Labour Order, First Class in 2002.-VNA