World-renowned DJ and producer Mijk Van Dijk from Berlin, Germany will travel to Vietnam for a music performance titled "Green Planet" at the Giang Vo Exhibition Center in Hanoi December 26.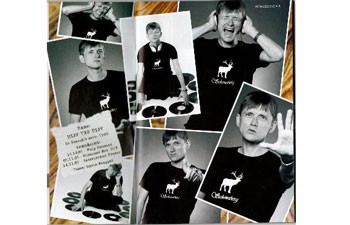 World leading DJ and producer Mijk Van Dijk
One of Germany's most prolific producers of the '90s, Van Dijk recorded an abundance of early techno/trance classics under the aliases Microglobe, Mindgear, and Marmion
By 1992, the release of two solo singles – "High on Hope" as Microglobe and "Don't Panic" as Mindgear – pushed Van Dijk's name into the global realm. He went on to collaborate with fellow German up-and-comer Cosmic Baby to produce the seminal compilation: Formed From Beyond.
In 1993, Van Dijk's third major project Marmion (co-produced with Marcos Lopez) debuted, released by Superstition Records. Van Dijk's rise to fame continued after the track "Schönberg" proved popular on dance floors around the globe.
In 1997, he began releasing albums under his real name Mijk Van Dijk.
After a hiatus of several years, Van Dijk began making a comeback in 2006. His releases on labels such as International DeeJay Gigolo Recordings, Big & Dirty, Kling Klong and BluFin once again became staples in electronic music. 
Tickets for Van Dijk's upcoming Hanoi concert, sponsored by Heineken, cost VND50,000 (US$2.60) including one Heineken beer. They can be purchased at the Giang Vo Exhibition Center from December 24.
Free tickets can also be obtained by registering at the website http://www.heinekenmusic.vn/.