Tran Nhat Minh, 25, the only foreign candidate, won the consolation prize of the contest for conductors of the Academic Choir of the Russian Federation at the Salavat City from November 21 to 26.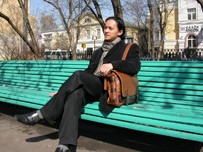 Tran Nhat Minh
The contest includes one first prize, one third prize and three consolation prizes; there is no second prize.
It is the first time that a Vietnamese artist won the prize of such an honorable contest, organized every four years with the attendance of candidates across the Russian Federation.
To take part in the contest, Minh had to pass the strict tests administered by the Tchaikovsky Conservatory.
He studied at the Ho Chi Minh City Conservatory of Music before moving to the Tchaikovsky Conservatory in Moscow in 2004.