Tre Publishing House has recently announced that it will coordinate with Viettel, Tinh Van Group and VTM Mobile to launch e-books this year in Vietnam.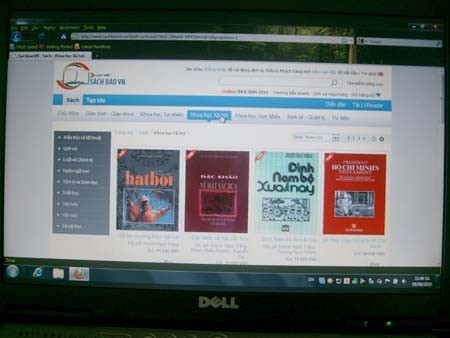 E-books on website:www.sachbaovn.vn
This will open a new market in Vietnam. E-books will certainly start a new trend. The cooperation among the Tre Publishing House, Tinh Van Group and VTM Mobile is expected to promote Vietnam's intellectual talent to the world and establish the e-book market.
Nguyen Minh Nhut, director of the Tre Publishing House, said that initially they will launch e-books at a very low price, even VND1, 000 per e-book, to avoid illegal downloading.
E-books or electronic books are text and image-based publications in digital form produced on, published by and readable on computers or other digital devices.