Conductor Tran Vuong Thach and musician Vo Dang Tin of the HCM City Theatre Ballet and Symphony Orchestra are in Serbia for a performance on May 29.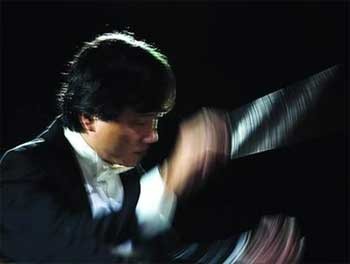 Conductor Tran Vuong Thach
They have gone at the invitation of Tatjana Velickovic Mincic, director of the Opera and Musical Theater in the city of Nis where they will perform.
Tran Vuong Thach also teaches at the HCMC Conservatory of Music and is a member of the Viet Nam Musicians Association.
He has won a Premier Prix in chamber music and conducting from the Royal Conservatory of Liège in Belgium. The city's Jean-Noël Hamal Symphony Orchestra played under his baton from 1992 to '95.
Mr. Tin, the director of the city orchestra, graduated from the HCMC Conservatory of Music in composing.
He won the gold medal at the 2001 National Symphony Orchestra Festival and a second prize from the Viet Nam Musician Association in 2004 for his composition "Memory of Dong Khoi Movement" in honor of the battle against the American invasion in Ben Tre.