Arabesque Dance Company and Tri Minh Quartet will hold art performances as part of a Center Stage Program in the United States in 2014.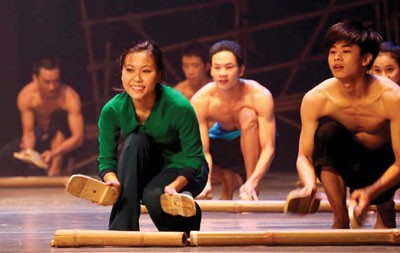 Arabesque dancers perform 'The Mist' item (Photo:SGGP)
The Center Stage Program is a US Department of Culture and Education initiative and organized by New England Foundation for the Arts with the aim of fostering cultural exchanges to promote mutual understanding between the American people and the international community.
During the period from June to December 2014, artist groups from Morocco, Pakistan and Vietnam will hold unique art performances in America.
From the Vietnam side, Arabesque Dance Company will perform 'The Mist' item, which has contemporary dance scenes depicting rural life in Vietnam.
Besides that, Tri Minh Quartet will perform musical items, including acoustic instruments and electronic instruments.
The two art groups from Vietnam will not only perform unique art programs but also take part in workshops, cultural exchange programs and interact with the American community.