Vietnamese short film named "As I lay dying" by young director Nguyen Phuong Anh and film "Big Father, Small father and other stories" by director Phan Dang Di will compete in the 26th Singapore International Film Festival (SGIFF) from November 26 to December 6.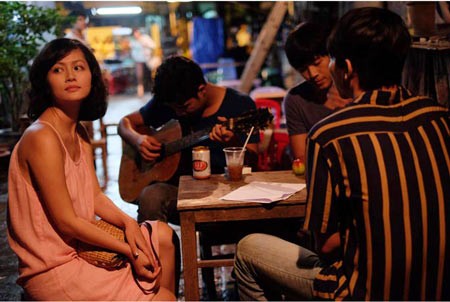 A scene of "Big father, small father and other stories " by young director Phan Dang Di
This year's SGIFF will introduce over 150 films from 51 countries.
The organizers said this year's event will be good opportunity to exchange and learn from different countries through various activities such as seminars to introduce about Mexico cinema and the Asia vision program with works of the world and Asian's directors including Apichtpong Weerasethakul, Jia Zhangke, Michel Gondry, Yorgos Lanthimos...
The SGIFF is the largest and longest running film event in Southeast Asia and considered as a flatform for independent filmmakers to exchange and contribute to the region's cinematography.