The Practices related to the Vietnamese belief in Mother Goddesses of the three Realms has been officially recognized by UNESCO as an intangible cultural heritage of humanity.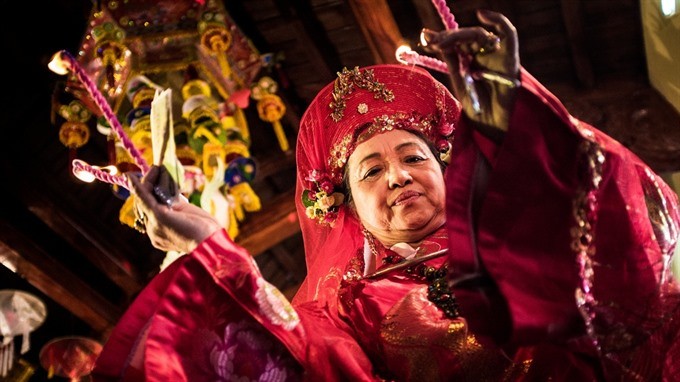 The Beliefs in the Mother Goddesses of Three Realms, originated from Vietnam, has been practiced in numerous northern mountainous provinces across the nation since the 16th century. (Photo: nhandan.com.vn)
This was announced at the 11th Conference of the Inter-Governmental Committee for the Safeguarding of Intangible Cultural Heritage, which is taking place at Addis Ababa, Ethiopia from November 28 to December 3. 
Vietnam submitted the dossier on "the belief of the Mother Goddess of Three Realms worship by Vietnamese" for UNESCO recognition in 2015, but the consideration process was delayed until this year.
Mother Goddess worship is a traditional practice in Vietnam with a long history, having stood the test of social changes. The belief in Mother Goddess worship reflects people's desire for health, wealth and fortune.
The practice rituals meet belief-related needs by people in their daily life and has been closely associated with historical and cultural figures, such as Lieu Hanh, Au Co, Vuong Mau (legendary Mother of Saint Giong).