Unique and exotically decorated ornamental trees are on display at the Spring Flower Festival 2011.
Artisans have spent weeks to design, prune and shape these beautiful trees into works of art for display at the 31st flower show.

The Spring Flower Festival 2011 is being held at Tao Dan Park in HCM City from lunar December 25 to lunar January 6, 2011 (January 28 to February 8, 2011).

The annual festival this year features around 8,000 exhibits which include bonsai trees, ornamental plants, orchids, cacti, apricots, peach blossoms, ornamental birds, fruit arrangements and rock gardens exotically crafted for display by more than 600 Vietnamese and foreign artisans and flower clubs.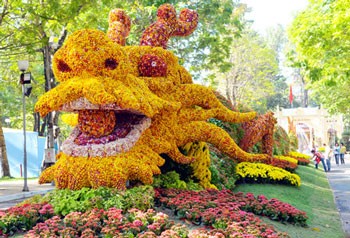 A 45 meter-long flower dragon was crafted by 40 artisans.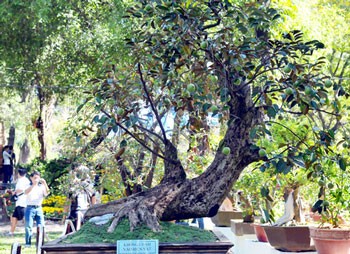 A star apple bonsai tree is more than 100 year olds.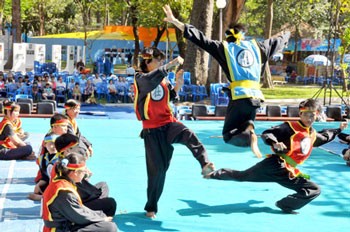 Human chess competition