The Vienna Charity Ball will be held for the first time in Vietnam on November 12 and all donations will be sent to the Friendship Village in Van Canh, Hanoi to benefit children affected by Agent Orange, the Austrian Ambassador to Vietnam, Georg Heindl, said.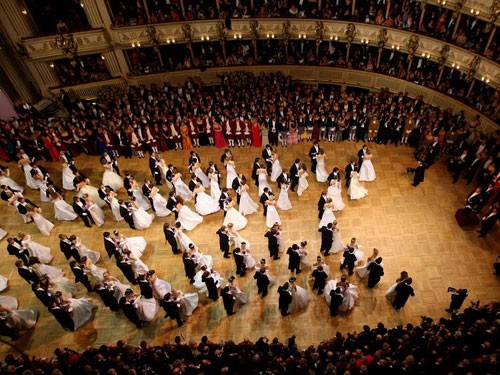 The Vienna Opera House
Mr. Georg Heindl, said that the event, which will be held in the Grand Ballroom of the Hanoi Media Hotel, will mark the traditional friendship between two countries, the 1000th anniversary of Thang Long-Hanoi and raise funds for children affected by Agent Orange.
The event will attract the participation of famous Austrian and Vietnamese artists. The Austrian Ambassador expressed the hope that the event would be warmly welcomed by people of Hanoi.
Traditionally, the Ball begins with a dance by 12 selected couples. For the performance in Hanoi, the couples have been chosen from the Olympic Dance Club, composed of high school and university students in the capital city.

Pegani Raffaela, an Italian dance instructor, who lives and works in Austria, has been invited to instruct them. After some days of practice, she expressed delight at the great efforts made by her protégés in quickly becoming familiar with the dance, despite some early difficulties.

In the final stage of the Ball, guests are invited to join in a midnight Quadrille.

Miss Vietnam oversea Ngo Phuong Lan will be MC of the Ball.