Philip Jones-Griffiths, a British photojournalist, has been awarded the "For Peace and Friendship among Peoples" insignia. This is the highest merit given by the Vietnam Union of Friendship Organizations.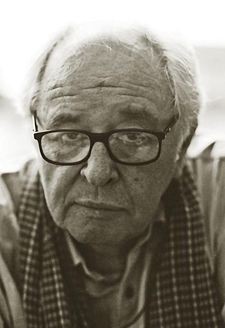 Phillip Jones-Griffiths
Philip Jones-Griffiths, died of cancer on 18 March 2008 at the age of 72 in England and was a well known photojournalist from Wales, renowned for his coverage of the Vietnam War.

In 1971, his book "Vietnam Inc" helped turn the tide of public opinion against the war in South East Asia and is now regarded as a photo-journalism classic.

Philip has continued to visit Viet Nam on a number of occasions since the American withdrawal from Viet Nam. He traveled from north to south on National Highway 1A or the Ho Chi Minh Trail to record "Forgotten Losses", documenting the lasting pain in the lives of the people in a land once devastated by bombs.

During 2003 and 2005, he published two books: "Agent Orange: Collateral Damage in Vietnam" and "Vietnam at Peace" which contained unique images of a country devastated physically and mentally by war and a country subject to US trade embargo policies.

In June 2006, Philip flew to New York, to meet with Vietnamese Agent Orange victims, who had gathered for their lawsuit against US chemical companies.

Although Philip has photographed and traveled in many third world countries, including Africa, Latin America and the Middle East, his time in Viet Nam was the defining period of his career.