Viet Nam has agreed to host the Miss Asia contest in 2008, a year when it will also host the Miss Universe pageant in Nha Trang, the Government Office announced on Thursday.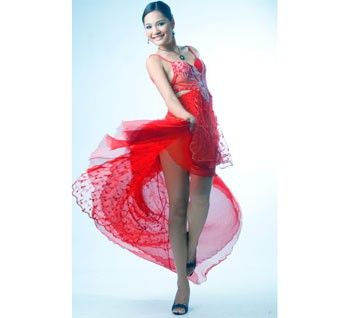 Miss Hai Duong 2006 Huong Giang
Deputy Prime Minister Nguyen Thien Nhan has already assigned the Ministry of Culture, Sports and Tourism to collaborate with the Bank for Investment and Development of Viet Nam and other state agencies to make it work.
When the government gave the nod to the 2008 Miss Universe pageant, it promised the organizers to do whatever it took to make the event a success.
The organizers' requirements include a 7,500-seat amphitheatre, 4,000 to 5,000 classy hotel rooms and US$15 million to cover the copyright fee and organizing costs.

Three advertising agencies have signed up to be involved: CIAT, Lasta and Vinataf. They are busy raising money for the pageant from wherever they can.

Hosting two of the world's biggest beauty contests will be a great opportunity for Viet Nam to advertise itself to the rest of the world.

In the 2007 Miss Asia contest in Hong Kong, Viet Nam is pinning its hopes on Tran Thi Huong Giang, a student at the Ho Chi Minh City University of Social Sciences and Humanities who won the 2006 Miss Hai Duong crown. The grand finale is on Sunday.

Related articles:
Gov't Gives Nod to 2008 Miss Universe Pageant
Viet Nam to Host 2008 Miss Universe Pageant