The Buddhist Sangha of Vietnam announced on Oct, 12 that it would organize a grand ceremony in Phu Linh village, Soc Son district, Hanoi next month to mark its 30th birthday ( Nov, 11, 1981- 2011).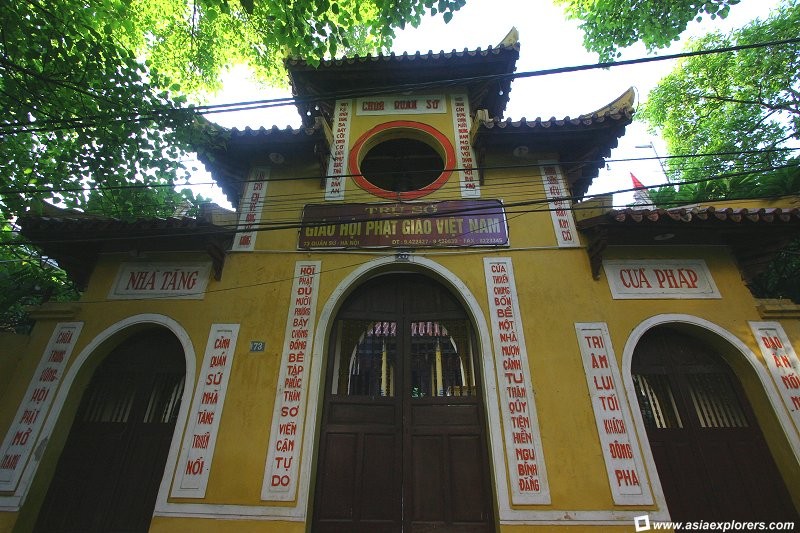 The main entrance into Quan Su Pagoda in Hanoi
The ceremony will be attended by 1,500 monks, nuns and followers across the country together with foreign embassies and consulates in Vietnam, Venerable Thich Gia Quang, Vice General Secretary of the Council of Executives of the Buddhist Sangha of Vietnam said.
The organization will also organize a seminar in Ho Chi Minh City in December to report the result of its 30 years of development.
Venerable Thich Minh Tien said the organization would send monks to the Spratly Islands to propagate Buddhism among local residents.
The Buddhist Sangha of Vietnam was found in 1981 and is the only Buddhist church recognized by the Vietnamese government.
The Head of the 6th term Buddhist Sangha of Vietnam from 2007 to 2012 is Most Venerable Thich Pho Tue.
The ceremony will take place on November 6 and 7 at the Vietnam Buddhist Institute in Soc Son District.