The Vietnam Fall-Winter 2016 Fashion Week will take place in Hanoi from February 25-28, presenting 1,000 of the latest looks created by both home and foreign, young and talented designers.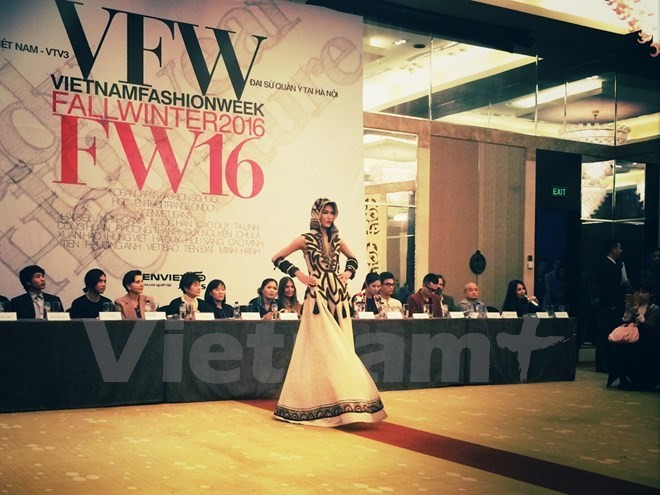 A design is showcased at the press conference on the faship week (Photo: VNA)
The information was released by representative of the managing board – designer Minh Hanh in Hanoi on February 23.
During the four-day event, spectators will have a chance to contemplate collections with different themes such as "Ready to wear" and "Haute couture".
The "Ready to wear" fashion line is 30 designs by designers from Japan's KORAN Fashion School, using indigenous Japanese Hakata Ori and Katsuri fabrics, two precious and traditional materials in the "rising sun" country.
Collections from fresh graduates of the London Fashion School in Hanoi will reflect youthful dreams and romance, while GenVietJeans will introduce creative designs with youthful styles.
The event will also present well-known domestic designers such as Ha Huy, Hung Viet, Chu La, Cao Minh Tien and Minh Hanh.-VNA