The Vietnamese film masterpiece Bao Gio Cho Den Thang Muoi (The Love Doesn't Come Back) has just been selected as one of the 18 best Asian films of all times by the news network CNN.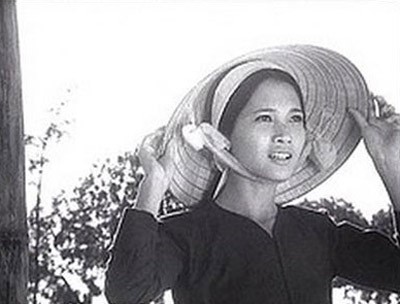 A scene in the film The Love Doesn't Come Back
The film, made in 1984 by director Dang Nhat Minh, takes a gritty look at the emotional toll war has on those left behind. It feels like something right out of the '60s, evoking both nostalgia for what was and a profound relief over what has ended. It stars Le Van as the main female character.
Coming home after visiting her husband at the southwestern front, Duyen (Le Van) carries with her an endless pain. Her husband had died. On her journey home by boat, she fell in the river and was saved by teacher Khang. Duyen hides the death of her husband from the family, especially from her father-in-law who is seriously ill. To console him, Duyen asks Khang to imitate her husband's writing and write letters to the family to keep their hopes alive. The letters bring joy to the family, while she suffers alone. When Duyen's father-in-law knows he is dying, he asks Duyen to call his son home to meet him for the last time. And at that moment, the news about the death of her husband cannot be hidden anymore.
The film, considered one of the masterpieces of Vietnam's cinema, won prestigious national and international prizes including the Golden Lotus at the Vietnam Film Festival in 1985, special prize at the Asia-Pacific Film Festival in 1989, and was also honoured at the International Hawaii Film Festival in 1985.
Minh was born in Hue in 1938 and started his career in 1965 as a documentary maker. He has made dozens of films which have received domestic and international recognition. Minh was awarded a Lifetime Achievement Award in the Republic of Korea (RoK) in 2005.
In CNN's list of top 18 films in Asia, China ranked first with five films that include In the Mood for Love, To Live, Shower, Infernal Affairs and Still Life, China's films are followed by Japan's Shall We Dance?, Ikiru and the Ballad of Narayama. Films made by RoK, New Zealand, India, Chinese Taipei and Iran also made the list