The Vietnam Association of Photographic Artists (VAPA) launched the sixth International Art Photography contest and exhibition in Hanoi on May 23, with the support of the International Federation of Photographic Art.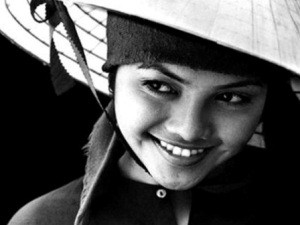 Girl's Smile by Vu Thi Tinh, gold medal at the int'l photo contest (VN-07).
Chairman of the VAPA Vu Quoc Khanh said the event aims to help Vietnamese photographers improve their skills, especially in taking professional art photos, as well as expand exchanges with international counterparts.
The organising board will receive entries, including coloured or black and white photos, from June 15 to August 31 on the website www.contestvn2011.com or through the email contestvn2011@gmail.com .
Foreigners who are working and living in Vietnam also can send their entries with the theme " Vietnam 's images through international friends' lens" to the contest.
The award ceremony will be held by the end of November this year in Hanoi.